Bedrooms
We have been manufacturing and installing quality laminate and timber bedrooms throughout the North West since 1985. Over the past 30 years we have developed a wealth of experience in the industry and a great understanding of what our customers want. Having supplied and fitted thousands of kitchens and bedrooms across the North-West we have now developed our very own Cleveland Bespoke range of kitchen and bedroom furniture, of which we produce many of our own components in house in our custom built manufacturing plant.
Due to the limitations on cabinet sizes commercially available, we now manufacture all of our own cabinets on site which gives us complete flexibility when building your bespoke bedroom furniture. Our bedroom range can be split into 3 main types; Sliding, Fitted and Walk in.
Take a look through our bedroom range to get some inspiration
Cleveland Bespoke
All of our wardrobe internals and carcasses are made from our very own Cleveland Bespoke carcass system. All of our Cleveland Bespoke elements are manufactured in our state of the art manufacturing plant in Kirkby. Having worked in the kitchen and bedroom industry for over 30 years we always found limitations with off the shelf carcass systems, and ordering of bespoke items to be very time consuming. Because of this, we have developed our own wardrobe internal storage system.
The Cleveland Bespoke systems enables us to manufacture any type of wardrobe in house giving us complete flexibility to design and supply any style of wardrobe with a quick turnaround. All of our wardrobe internals can be made to any size or style, and all fittings such as drawers, mirrors, lighting, shelving and clothing rails are all completely customisable and can be featured throughout all of our different wardrobe types.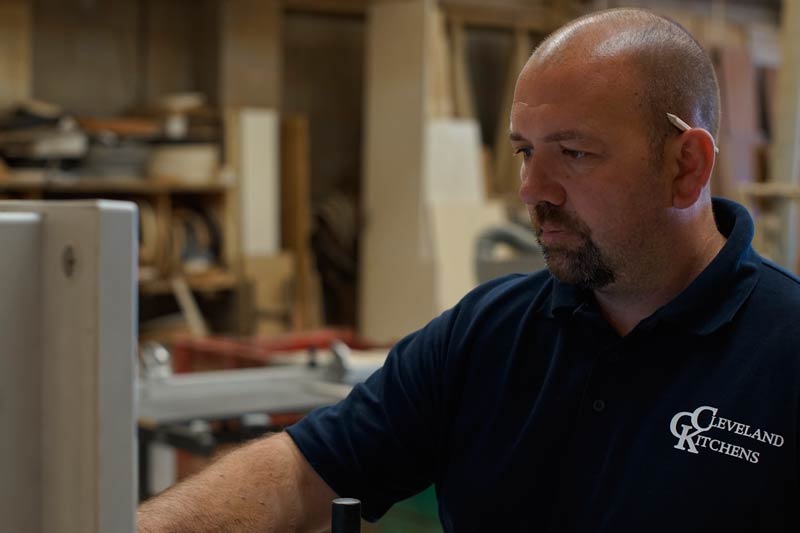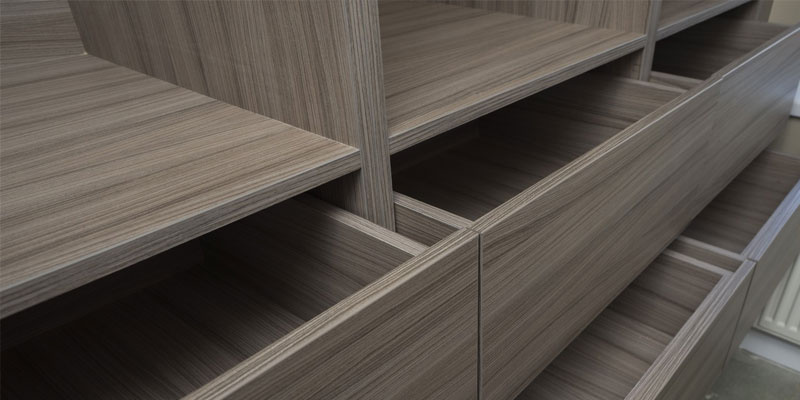 Walk in wardrobe, Wirral
Supply and installation of a custom made walnut affect walk in wardrobe, featuring a range of shelving, cupboards, drawers and open hanging areas.
VIEW THE PROJECT